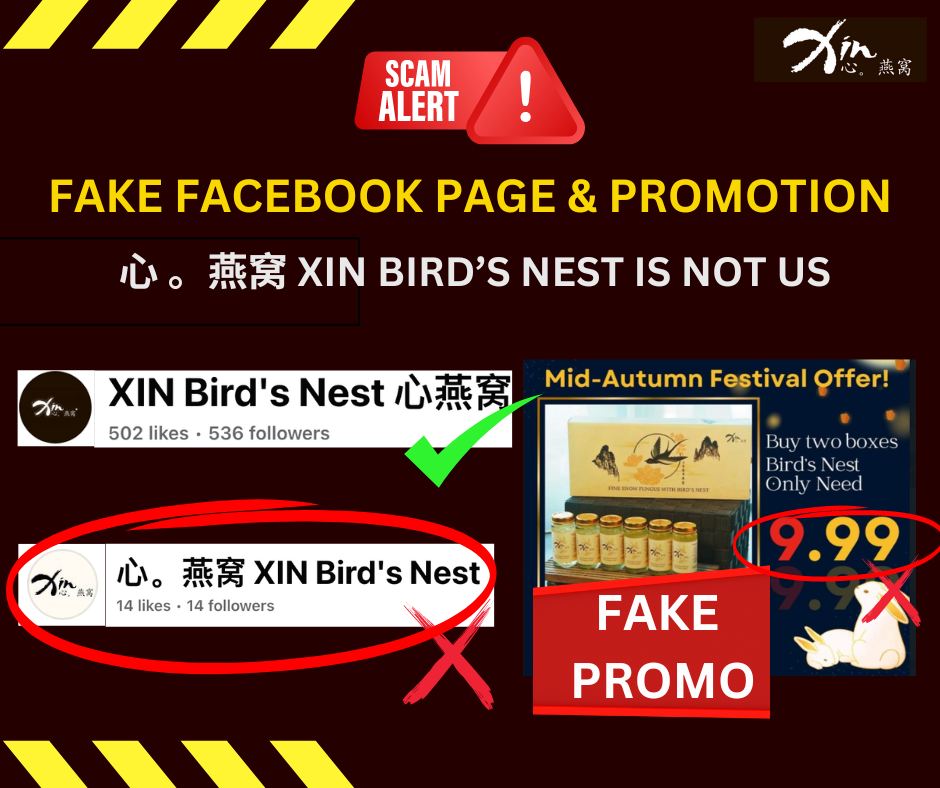 It has been brought to our attention that there is FAKE XIN. Bird's Nest Facebook Page and FAKE Promotions (Buy 2 at 9.99) circulating on social media recently.
Please note:
1. We did not put up the Buy 2 at 9.99 promotions.
2. 心 。燕窝 XIN BIRD'S NEST IS NOT US, we are XIN Bird's Nest 心燕窝.
You can follow us and purchase our Products on the following Platforms:
Website: www.xin.com.sg
Facebook : XIN Bird's Nest 心燕窝
Instagram : https://www.instagram.com/xinbirdsnests/
Lazada : https://s.lazada.sg/s.bVoMe
Shopee: https://shopee.sg/xinbirdnest
We have lodged a Police Report and the Police are investigating.
Please refrain yourself from sharing your personal information. Follow us to combat Scammers and If you have any enquiry, please reach out to us.

Have any enquiries or need further assistance? Contact our friendly product specialist and we are here to help!