Fine Snow Fungus with Bird's Nest (Reduced Sugar)
上等雪耳燕窝 (低糖)
75ml x 6 bottles
For 2 boxes & above: $36.80/box (Buy 2 Get 2 Free!)
For 1 box :
$36.80/box
$26.80/box
(Save $10/box)
Our Bird's Nest
No Stabilizer
No Preservatives/Chemical
Higher percentage of Bird's Nest per gram
我们的燕窝
A daily consumption of Bird's Nest a day can improve your overall health and complexion.
Benefits:
Strengthens and nourishes lungs and kidneys
Clears phlegm
Improves digestive system and energy
When to Consume:
Consume in the morning before breakfast and at night before sleep, take it consistently for 4 weeks to experience the benefits. Please consume immediately after opening the cap.
Ingredients:
Bird's Nest, Snow Fungus, Seaweed Collagen, Honey Rock Sugar, Purified Water
Bird's Nest Origin:
Malaysia
Net Weight:
75ml ≤ 5%/bottle
Expiry Date:
Refer to the bottle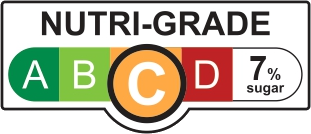 详情
每天服用燕窝可强身健体并使肌肤显得更加年轻。
好处:
润肺及加强肾功能
化痰
有助于消化系统及增加活力
饮用时刻:
早晚各服一瓶,坚持连续服用4周将会体验最佳效果。开瓶后请马上服完。
成分:
燕窝,雪耳,胶原蛋白(海藻),石蜂糖,纯净水
燕窝产地:
马来西亚
容量:
每瓶 75ml ≤ 5%
有效期:
标注于瓶子
Only members who have purchased this product may leave a review.

Have any enquiries or need further assistance? Contact our friendly product specialist and we are here to help!